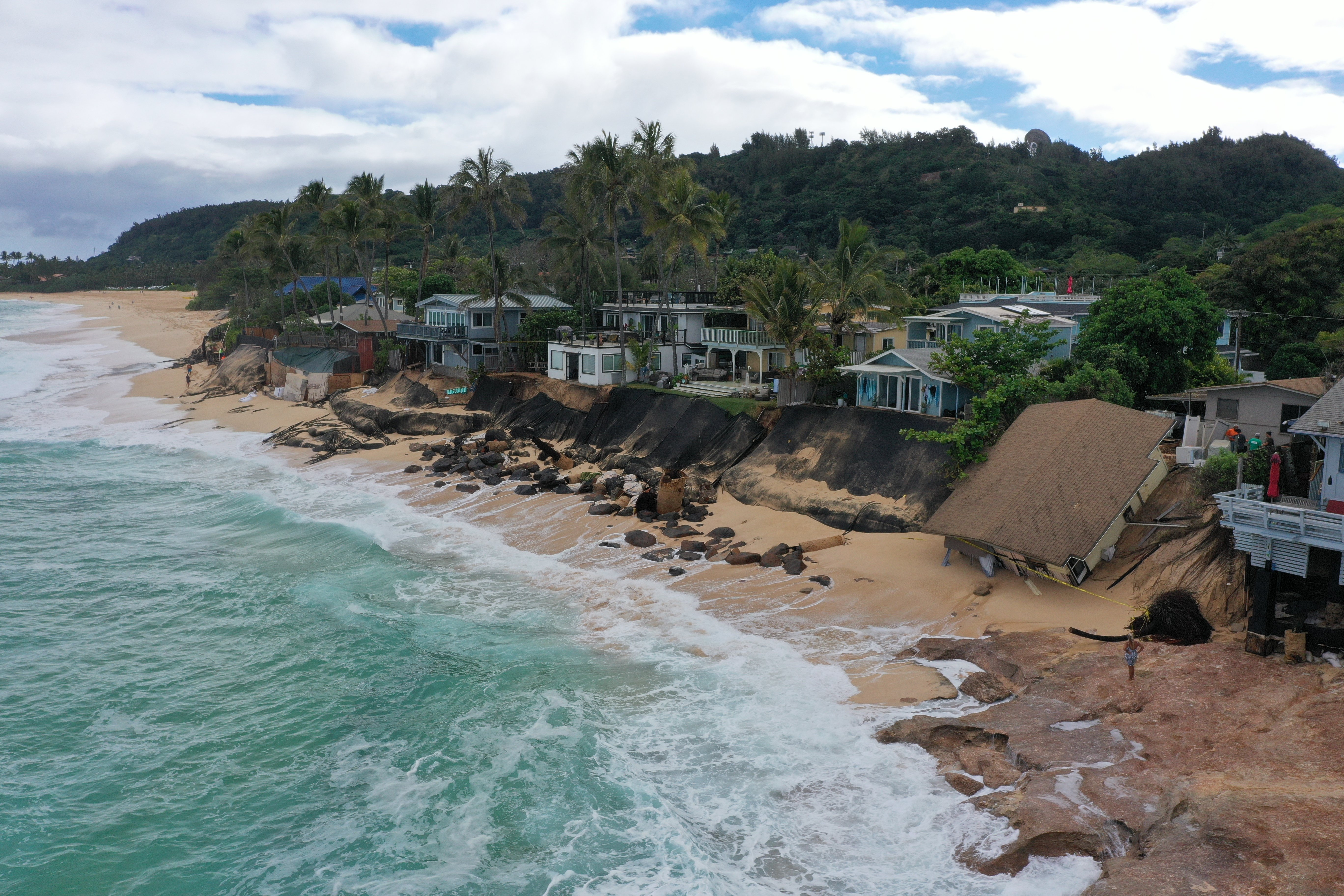 03.01.23
Surfrider Foundation Oʻahu Celebrates the Passage of Two Local Bills Addressing Sea Level Rise
By Oahu Chapter
Bills 41 and 42 pass unanimously, affecting the future of coastal development on Oʻahu
Oʻahu's coastal communities are already experiencing the hazards of sea level rise and coastal erosion. To address these issues, the Honolulu City Council passed two critical measures last week to prevent further development directly on the island's coastlines. Studies have indicated that without long term management plans to better preserve sandy shorelines, 40 percent of Oʻahu shorelines could disappear in the next 30 years (Tavares, et. al. 2020).
Shoreline setbacks are policies which require new structures to be built a certain distance from the coastline, providing an important buffer between the island's coastal communities and the hazards associated with sea level rise and erosion. Bill 41 updates the island's shoreline setbacks to between 60 and 130 feet from the high water mark, effective July 2024, an increase from the current 40 feet requirement. Erosion-based shoreline setback policies have already been successfully implemented in Maui and Kauaʻi for decades.
Further, Bill 42 incorporates more safeguards for new development against coastal hazards like storm surge, high tide, and shoreline erosion by updating the city's Special Management Rules to adhere to the State's Coastal Zone Management Law. Together, these bills will better protect both coastal structures and ecosystems from the hazards associated with sea level rise.
"We are thankful to see the City Council taking tangible steps towards more proactive shoreline management, as we're seeing sea level rise and coastal erosion affect coastal structures and infrastructure right now across the island," said Camile Cleveland, Policy Coordinator for the Oʻahu Chapter.
These bills are in line with the policy recommendations included in the North Shore Coastal Resilience Working Group (NSCRWG) report, a joint effort between the Surfrider Foundation Oʻahu Chapter, University of Hawaiʻi Sea Grant College, and consulting firm SSFM International. The NSCRWG was launched in 2021 to develop community-driven solutions for coastal management and sea level rise.
"Between the house that unfortunately collapsed on Sunset Beach last year and Kamehameha Highway crumbling on the Windward side, the effects of coastal erosion are far reaching. We need many different policy tools to address these complex issues, and Bills 41 and 42 are an important part of that solution," Cleveland said.
These bills now head to Mayor Rick Blangiardi for signature.