Protecting Public Shorelines
Beaches are a unique and dynamic landscape that should be protected for the future. The Surfrider Foundation is leading efforts at the state and local levels to protect our shorelines on every coast. Our efforts are focused on establishing appropriate setbacks for development, opposing shoreline structures, and placing coastal lands in public trust.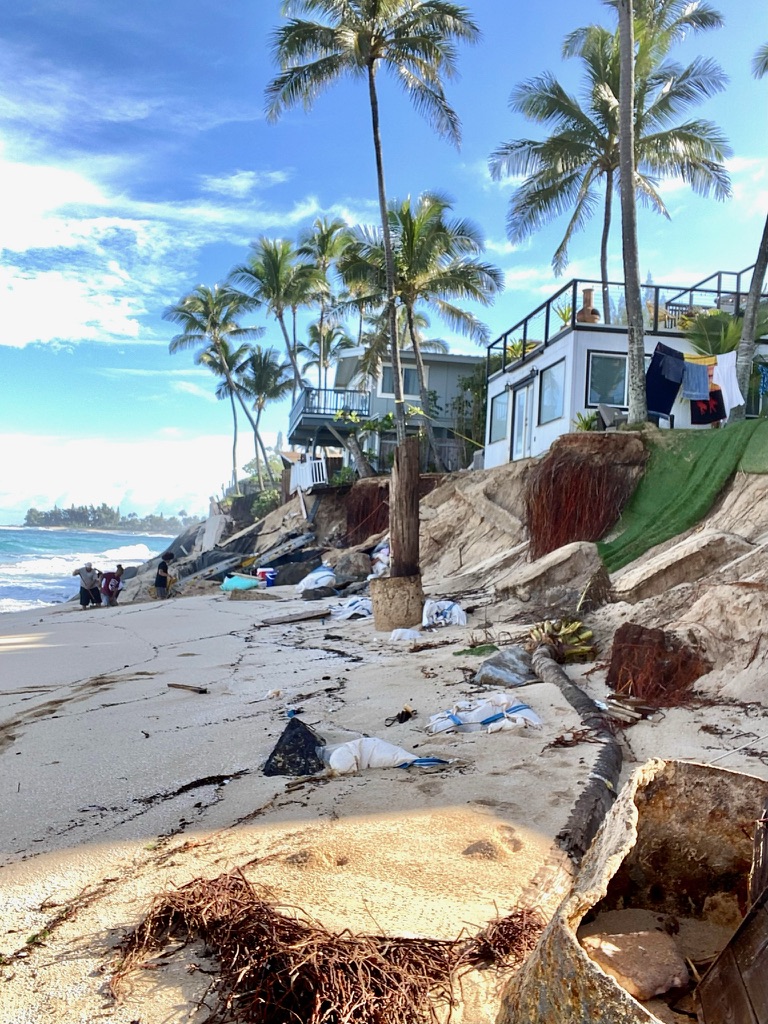 Shrinking Beaches & Rising Seas
There is a constant struggle in many places to keep the sea at bay, whether building concrete seawalls or dredging up sand from the seafloor to dump on beaches. The wrong choices can lead down a path where beaches disappear, coastal tourism and recreation suffer or where billions of dollars are lost to storm-damaged and flooded properties.
This is especially true in light of climate change and sea level rise. We cannot let our beaches and natural shorelines vanish before our eyes.
In Hawaiʻi, beaches are a public trust and the state is constitutionally obligated to protect them.
North Shore Coastal Resilience Working Group
Between 2021-2022, Surfrider Foundation Oʻahu Chapter partnered with University of Hawaiʻi Sea Grant and SSFM International to convene the North Shore Coastal Resilience Working Group. The Working Group focused on identifying holistic solutions to addressing the chronic erosion issues on the North Shore of Oʻahu.