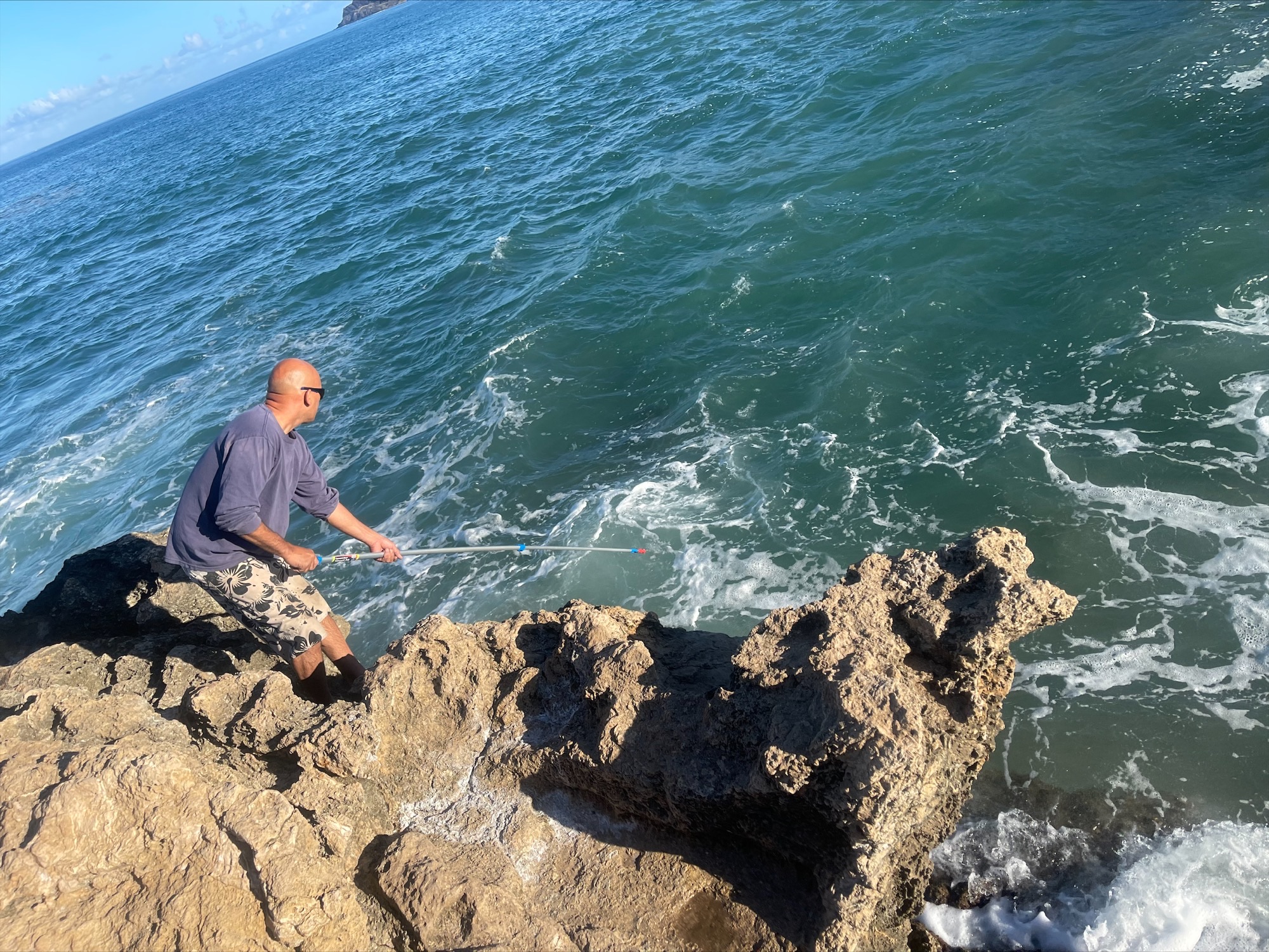 Our Science-Based Approach
The Blue Water Task Force is Surfrider's volunteer water quality monitoring program that provides critical water quality information to protect public health at the beach. Surfrider chapters use this program to raise awareness of local pollution problems and to bring together communities to implement solutions.
Blue Water Task Force (BWTF) labs measure fecal indicator bacteria levels in recreational waters and compare them to water quality standards set to protect public health. Chapter-run BWTF programs fill in the gaps and extend the coverage of agency-run beach monitoring programs by sampling ocean and bay beaches, estuaries and potential freshwater sources of pollution such as stormwater outlets, rivers and creeks that discharge onto the beach.
View Your Local Water Quality
Surfrider Foundation Oʻahu performs water quality testing of over 20 beaches, stream mouths and other coastal recreation sites across the island. Sampling occurs bi-weekly throughout the year.
Our BWTF data augments the beach monitoring program conducted by the Hawai'i Department of Health to ensure that our communities are aware of potential health threats at the beach. Our data also helps target areas for further investigation into sources of pollution such as wastewater failures, cesspools, and stormwater runoff, so solutions can be put in place.
If you are interested in becoming a BWTF volunteer, please contact kmcevilly@oahu.surfrider.org
Everyone deserves access to clean water to surf, swim and play in.
Meet the Blue Water Task Force
Water Quality Information & Resources